Planning a Summer Vacation ? Don't leave your pets behind.
We have planned a perfect Summer vacation for your family & pets. Join us for a fun filled weekend to beat the heat
K9 Summer Splash 
Dates : 25th & 26th April 2020
Venue: Resort near Karjat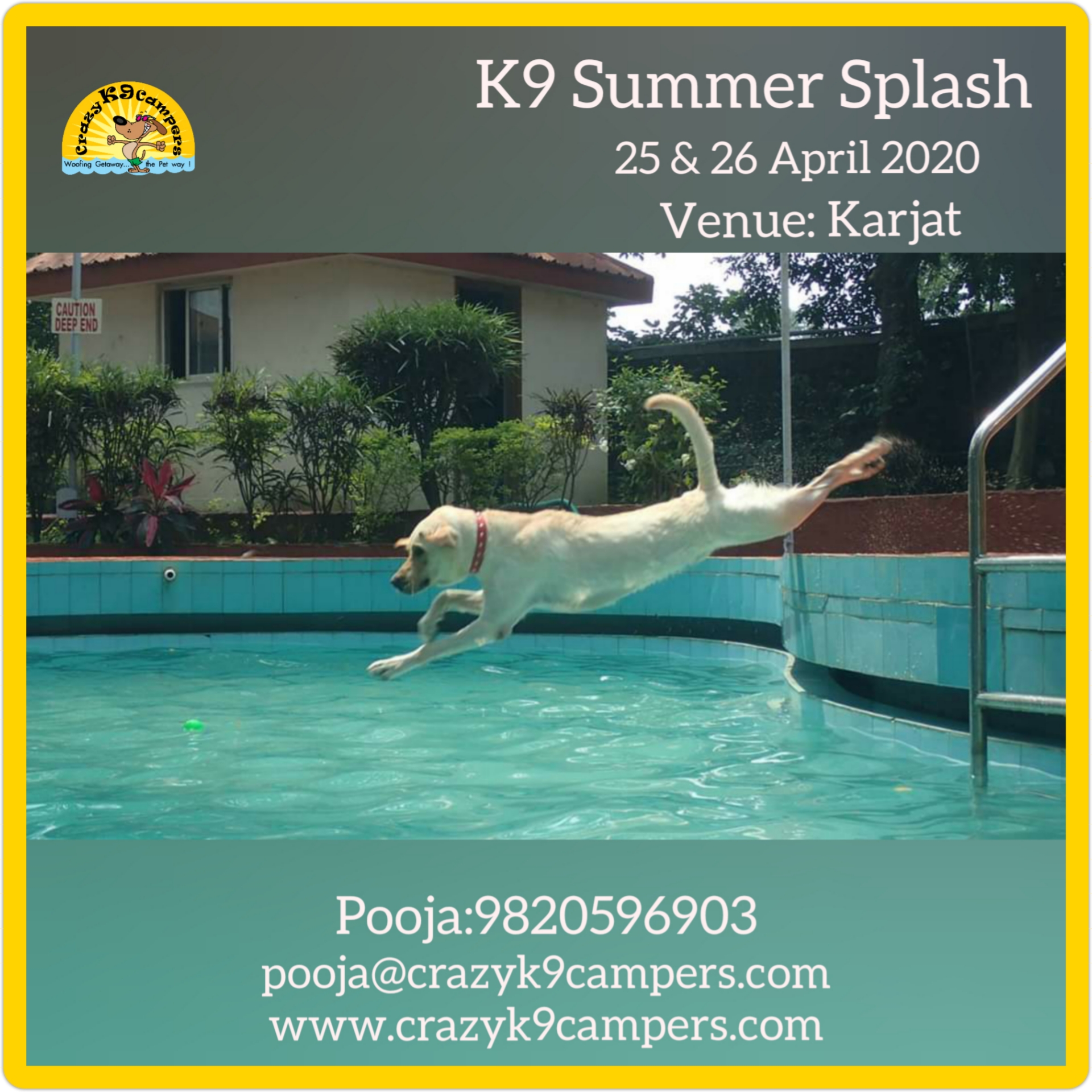 Attractions: 
Swimming Pool for pets
A special Horse Stable Tour
Treasure Hunt
Fun n Games
River Swim
Doggy Awards & much more …
Visit this link for Photos of the Venue:
https://photos.app.goo.gl/skaBUvkyYHXzbYZv9
For photos of our Pet Camps please visit this link:
https://www.facebook.com/pg/crazyk9campers/photos/?tab=album&album_id=3349591785067456
Camp Arrangements: 
This is a cozy resort with a lovely pool, comfy cottages & lots of open space. It houses it's own entourage of animals from dogs, cats & horses & it's an absolute must visit place for animal lovers.
Accommodation & meals for pets & pet parents will be provided
Transport has to be arranged by participants
Entry by prior booking only
For Registration & Details woof @
Pooja : 98205 96903
Happy woofs,
Pooja Sathe-Gawande
Founder, Crazy K9 Campers
+91-98205 96903
pooja@crazyk9campers.com
http://www.crazyk9campers.com
Dog Trainer & Behaviorist |  Pet Holiday Specialist |
Agility – Dog Sport Trainer | Pet Brunches/ Parties|