Good Morning.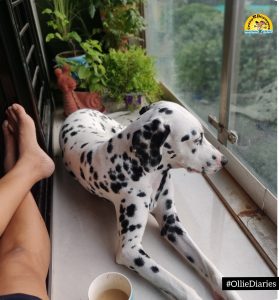 My dog, plants & hot coffee is all I need to kickstart a day. Woke up early morning & realized how much I love this time of the day. The quiet moments spent in the balcony listening to chirping birds, watching the sunrise.
Was thinking about the time we spent on the beach.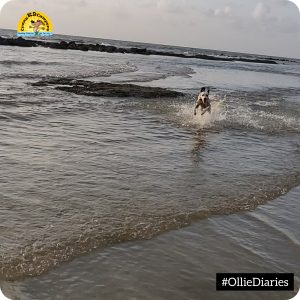 Watching Ollie run to her hearts content was such a pleasure. I realized that we travel not just to have fun but to live & observe moments like these. The sheer energy this girl has brings me peace. Playing with her on the beach, I could easily forget the world around me…people, sounds and all the chaos. We were breathing the fresh air, feeling the fading sunrays on our skin & sand at our feet.
Watching the sunrise through the coconut trees next day, while lying down on the floor next to Ollie I realized life is perfect, rather very kind to me…us. Next to me was a small Tulsi Vrindavan soaking in as much sunrays as it could. The maushi came to pray at the vrindavan & lit an udbatti near it. The soothing smell of the udbatti & the feeling of being calm & content on that maushi's face reminded me that these moments are life's simple pleasures.
Now back to reality, I can only say…. cheers to more such days.
Have a great day everyone !