We love monsoon & we love exploring new places. We have found a perfect place to enjoy the rains & chill with pets.
This is an equestrian lifestyle place where its all about horses! They have 20+ horses that are trained and very well taken care of.
We will also get a special stable tour so if you're an animal lover, this is an absolute must visit place.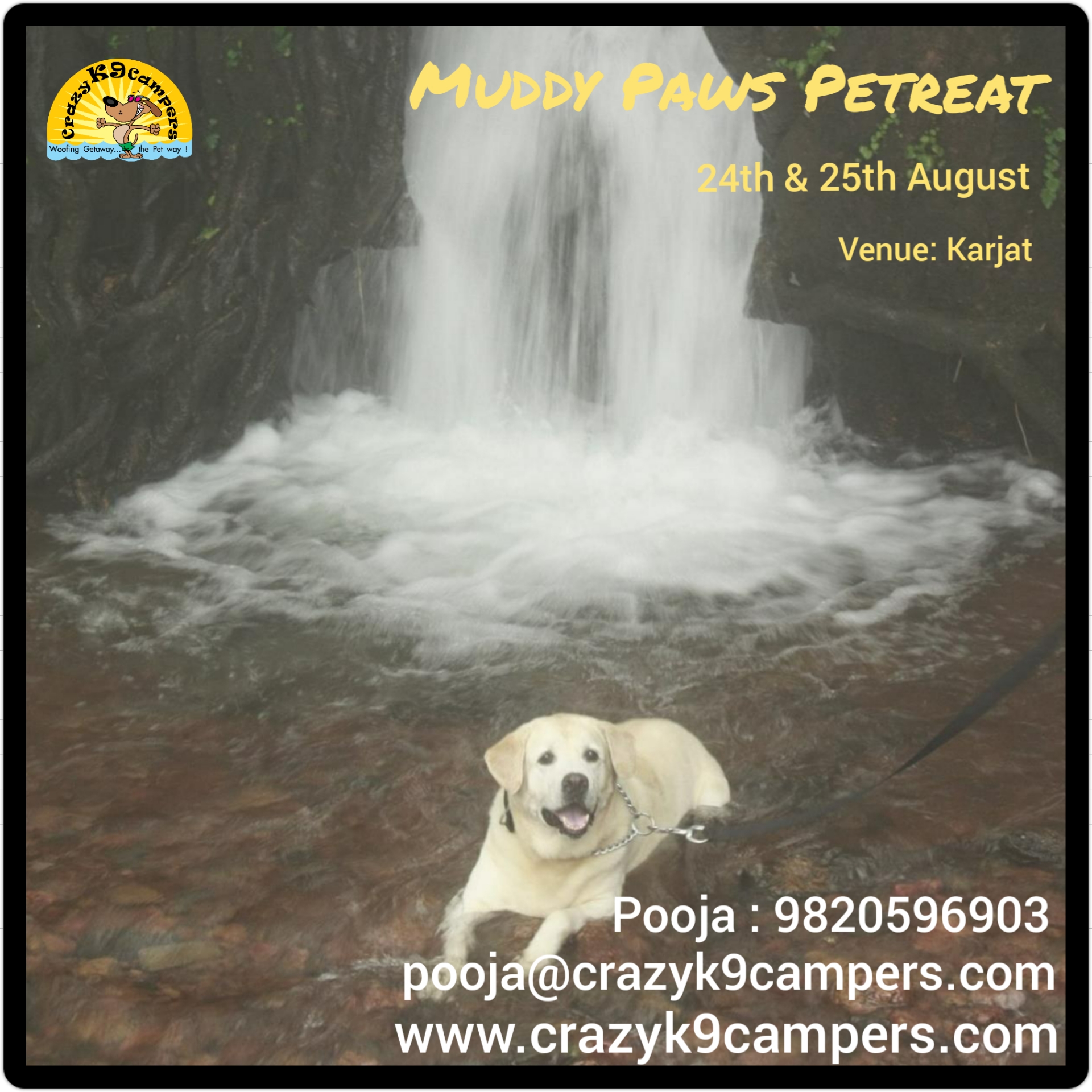 Muddy Paws Petreat
Dates :  24th & 25th August 2019 
Venue: Resort in Karjat
Attractions: 
Swimming Pool for pets
Treasure Hunt
Fun n Games
Waterfall Trek
Horse Stable Tour
Doggy Awards & much more …
Visit this link for Photos of the Venue:
https://photos.app.goo.gl/skaBUvkyYHXzbYZv9
For photos of our Monsoon camps please visit this link: 
https://photos.app.goo.gl/ubGaXDdm7pGvYUcb8
Camp Arrangements: 
This is a cozy resort with a lovely pool, comfy cottages & lots of open space. It houses it's own entourage of animals from dogs, cats & horses.
·         Accommodation & meals for pets & pet parents will be provided
·         Transport has to be arranged by participants
·         Entry by prior booking only
For Registration & Details woof @
Pooja : 98205 96903