Wind in your hair…..Sand at your feet and a wagging tail besides you…..what else one needs….
Join us for an exciting summer weekend with your mutts !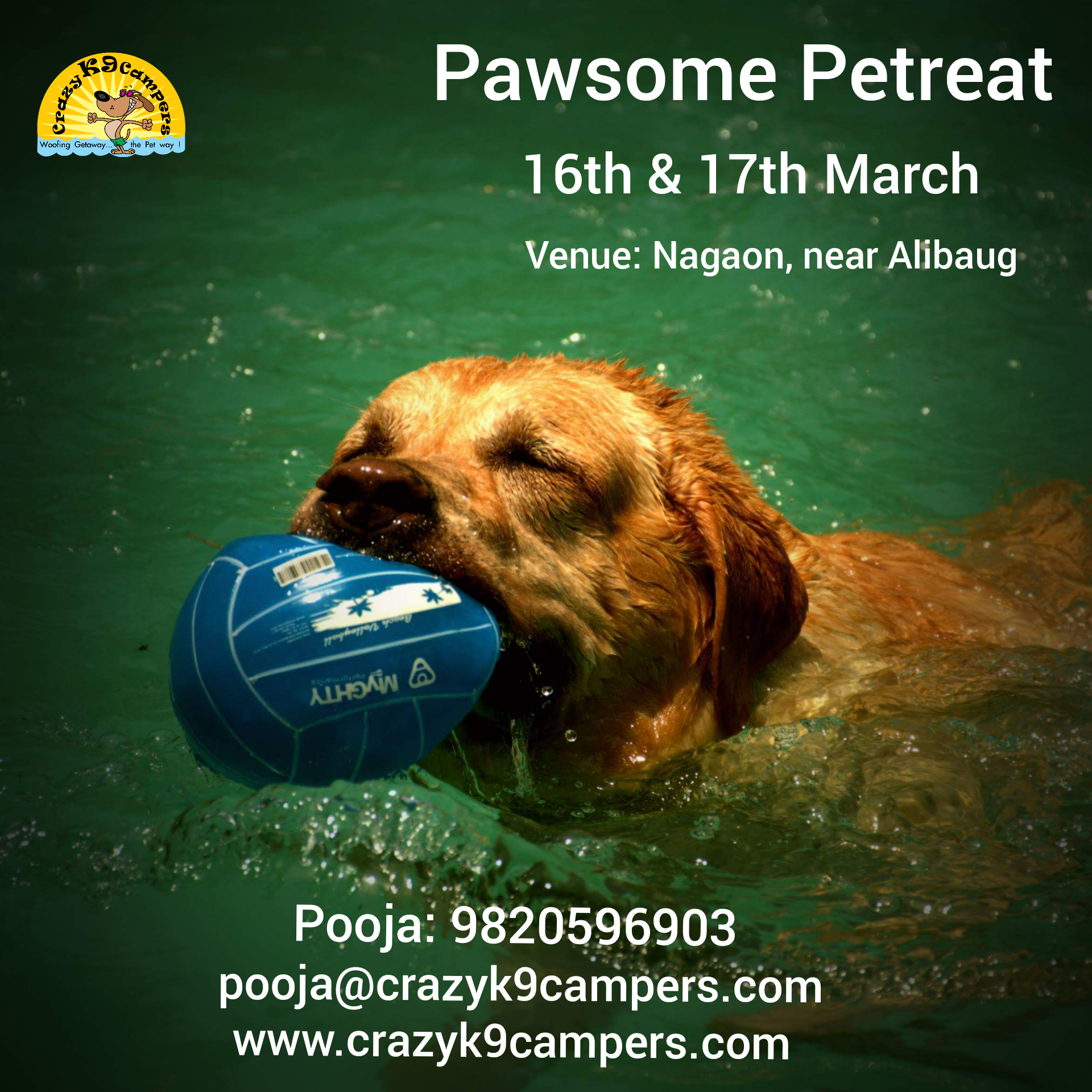 Pawsome Petreat
Dates: 16th & 17th March 2019
Venue: Resort in Nagaon, near Alibaug ( approx 3 hrs from Mumbai)
Attractions:
Swimming Pool for pets
Treasure Hunt
Fun n Games
Beach Games
Doggie Awards & much more
Visit this link for Photos of the Venue:
https://photos.app.goo.gl/k2ZqCgtenjhxiTQy7
For photos of our recent camps please visit this link:
https://www.facebook.com/media/set/?set=a.10205944727174221&type=1&l=704e74c635
Camp Arrangements :
* Accommodation & meals for pets & pet parents will be provided.
* Transport has to be arranged by participants
* Entry by prior registration only.
For Registration & Details woof @
Pooja – 9820596903
pooja@crazyk9campers.com